What's in Android Oreo?
In Android 8.0 Oreo we focused on creating fluid experiences that make Android even more powerful and easy to use, such as:
Developing an AR app is an excellent way to establish a competitive edge for your business.As AR app development tools are becoming more accessible to developers, businesses are presented with original opportunities to creatively address and solve customer pain points. Overall, embracing AR technology can intrigue new audiences and produce significant return on investment by converting occasional users into brand-loyal customers.
Picture-in-picture lets users manage two tasks simultaneously on any size screen, and it's easy for apps to support it. (Shown at right)
Notification dots extend the reach of notifications and offer a new way to surface activity in your apps. Dots work with zero effort for most apps -- we even extract the color of the dot from your icon.
Autofill framework simplifies how users set up a new device and synchronize their passwords. Apps using form data can optimize their apps for Autofill, and password manager apps can use the new APIs to make their services available to users in their favorite apps. Autofill will roll out fully over the next few weeks as part of an update to Google Play Services.
We also invested in Android Vitals, a project focused on optimizing battery life, startup time, graphics rendering, and stability, while giving developers better visibility over the health of their apps:
System optimizations:We worked across the system to help apps run faster and smoother -- for example, in the runtime we added a new concurrent compacting garbage collection, code locality, and more.
Background limits:We added new limits on background location and wi-fi scans and changes in the way apps run in the background. These boundaries prevent unintentional overuse of battery and memory and apply to all apps -- make sure you understand and account for these in your apps.
Complementary Android Vitals dashboards and IDE profilers: In the Play Console you can now see aggregate data about your app to help you pinpoint common issues - excessive crash rate, ANR rate, frozen frames, slow rendering, excessive wakeups, and more. You'll also find new performance profilers in Android Studio 3.0, and new instrumentation in the platform.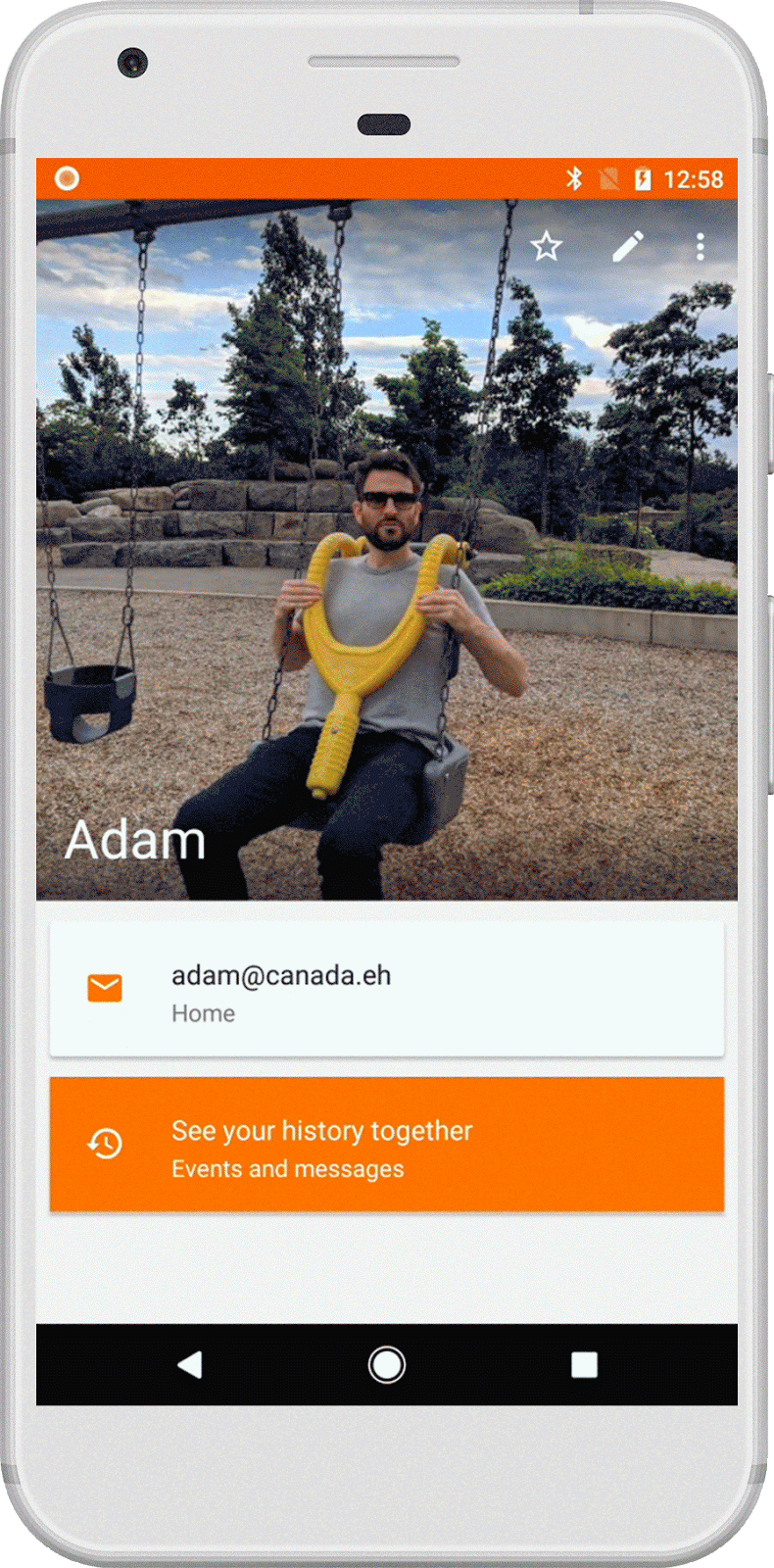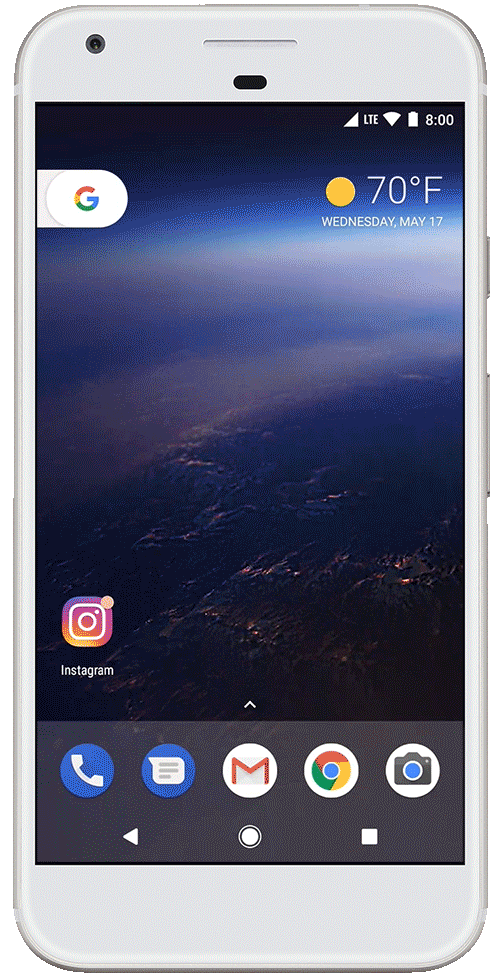 In Android 8.0 your app can directly pin a specific app shortcut in the launcher to drive engagement (left). Notification dots keep users active in your app and let them jump directly to the app's core functions (right).
For developers, Android Oreo includes many new capabilities to help you build better, more efficient apps. Here are just a few:
Make sure your apps are ready
If haven't already, take a few moments today to test your apps and make sure they offer the experience you want for users upgrading to Android Oreo.
Just install your current app from Google Play onto a device or emulator running Android Oreo and test the user flows. The app should run and look great, and handle the Android Oreo behavior changes properly. In particular, pay attention to background location limits, notification channels, and changes in networking, security, and identifiers.
Once you've resolved any issues, publish your app updates to Google Play in your alpha, beta, or production channels so that they're available as users start to receive Android 8.0 Oreo.
Speed your development with Android Studio
When you're ready to build with new APIs in Android Oreo, we recommend updating to the latest version of Android Studio 3.0, available for download from the beta channel. Aside from improved app performance profiling tools, support for the Kotlin programming language, and Gradle build optimizations, Android Studio 3.0 makes it easier to develop with Instant Apps, XML Fonts, downloadable fonts, and adaptive icons.

Android Studio 3.0 includes tools for developing with Android Oreo features, such as previewing XML font resources in your app.
We also recommend updating to the Android Support Library 26.0.2, available now from Google's Maven repository, and to the latest SDK, tools, and emulator system images, available in the SDK Manager.
If you're just getting started building for Android Oreo, read the migration guide first. It gives you an overview of the process and the configuration changes you'll need to make.
To compile against the official Android 8.0 APIs, update your project's compileSdkVersion to API 26. We also recommend updating your app's targetSdkVersion to API 26 to opt-in and test your app with Android Oreo specific behavior changes. See the migration guide for details on how to set up your environment to build with Android Oreo.
Publish your updates to Google Play
Google Play is open for apps compiled against or targeting API 26. When you're ready, you can publish your APK updates in your alpha, beta, or production channels.
Make sure that your updated app runs well on Android Oreo as well as older versions. We recommend using Google Play's beta testing feature to get early feedback from a small group of users, then do a staged rollout. We're looking forward to seeing your app updates!